Introduction to using Qix Chat:
Lets get familiar with Communicate and its many features!
Here's an interactive tutorial
https://www.iorad.com/player/1729740/Hyndmanlawfirm—How-to-untitled-task-name
1. Now that you have entered Communicate, go ahead and view the 3 columns of the interface. Here are 6 things that you should look at first.
The left column holds your conversations.
The middle column contains your messages.
The right column is your handy sidebar which includes important client information.
The search bar at the top of the left column enables you to search for users.
The top middle column allows you to switch between communicate tabs.
Lastly, the top right column provides you with information.
2. When you open up Communicate, you will always be directed to see the many existing conversations which your firm currently has in progress among its employees.
On the right side are included some Frequently Asked Questions (FAQs).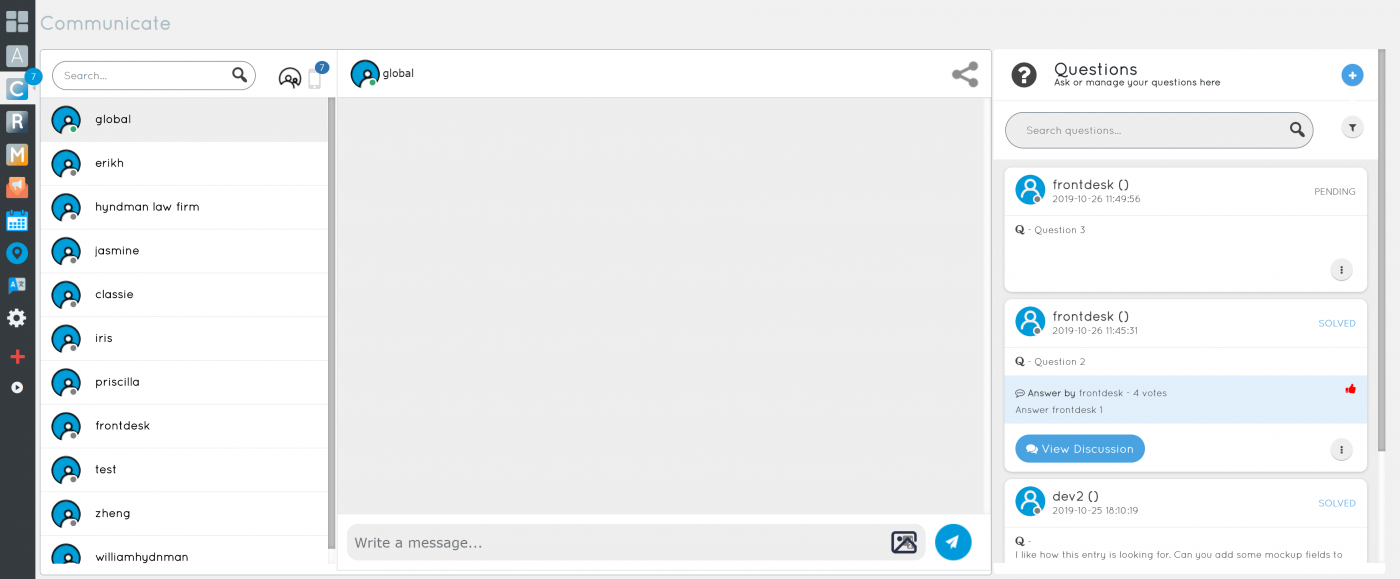 3. If you take a closer look above employee names, there will be a mobile phone icon that will bring you to the client conversations.


4. Once you have clicked the mobile phone icon, scroll through the list of existing conversations with clients.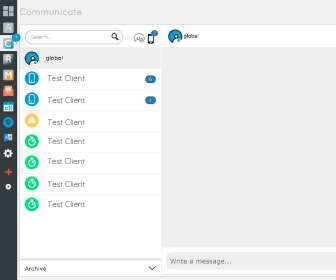 5. By clicking on a client, their chat will appear along with their client profile on the right which include key information about their identity and case.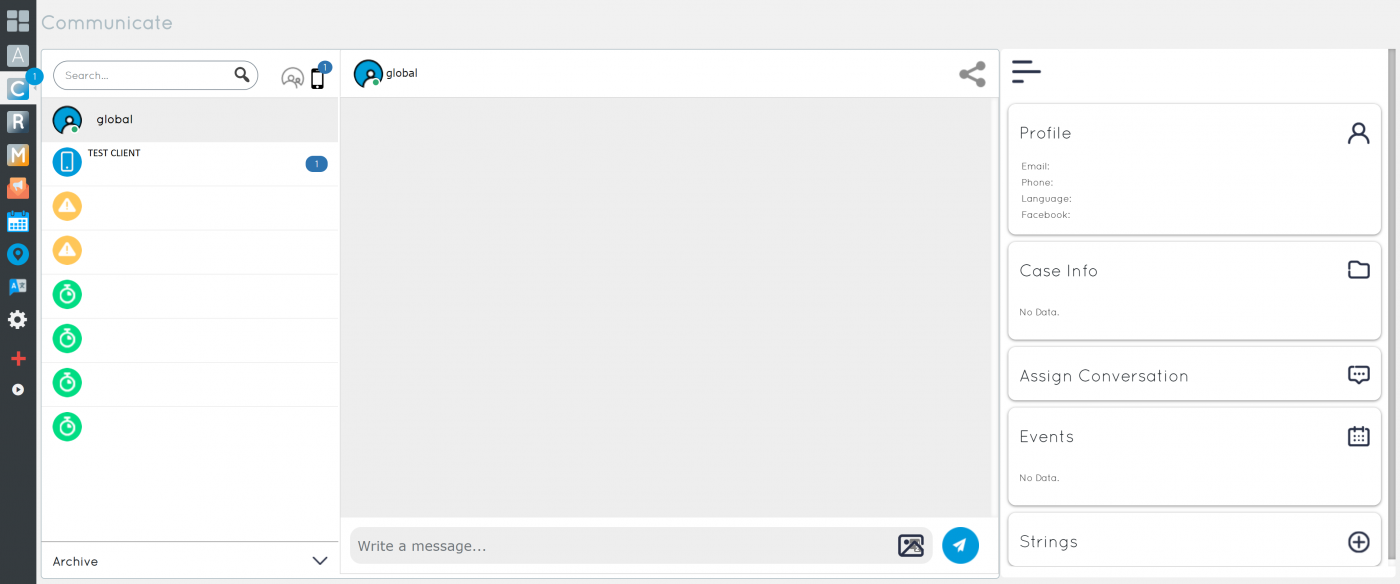 In Step 3, we'll cover the next Qix Cloud Application: Manager!