This short tutorial will explain the features included in Qix Manager!
Go ahead and click on the yellow "M" icon in the left sidebar to begin this part of the tutorial!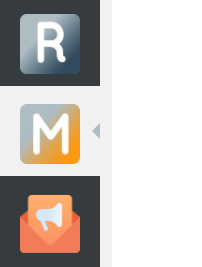 2. Now that you are inside your firm's Qix Manager App, you will see a large listing of client names along with information about their identity and case.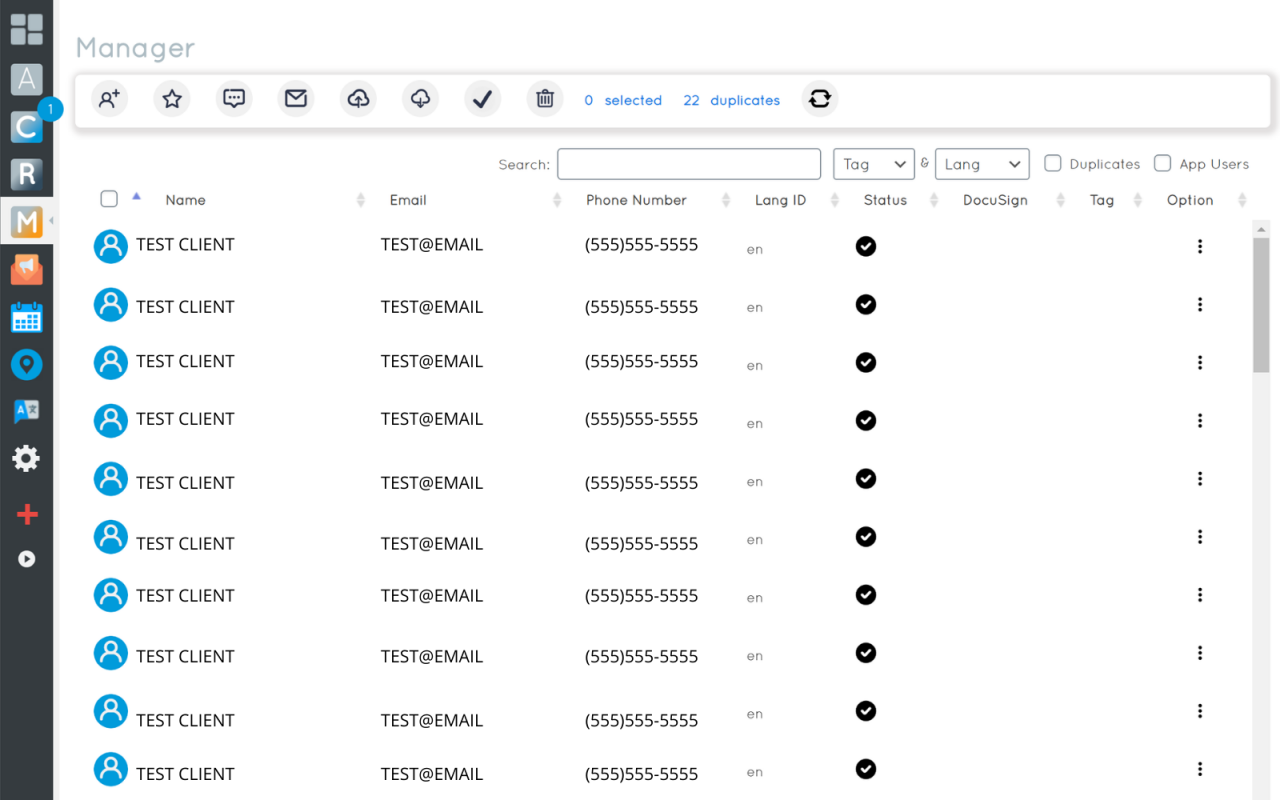 3a. Next, take a look at each of the client's "Status" and "DocuSign" columns. The clients which have completed the full intake through your firm's app will have check marks in both columns.

4. Let's run through how you can bulk manage and message your firm's clients!
See the list of 8 icons above the client names?

Those are your bulk manager tools! The following list names the features in order from left to right:
Add New (Allows you to add a new client)
Edit Tags (Change LanguageID and Information Tags)
Bulk SMS (Send a text message all selected clients)
Bulk Email (Send an email all selected clients)
Import (Import Client information from your case management software)
Export (Export Client information from your case management software)
Super Confirm (Once clients have completed their intake within your firm's Qix App, that client will appear in Manager as confirmed.)
Delete (Delete a contact)
In Step 4, we'll explain the process for in-taking new clients!